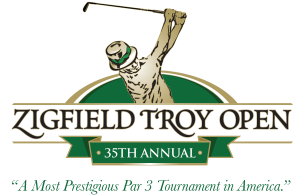 ZIGFIELD TROY OPEN
Saturday and Sunday – June 25-26, 2016
FINAL RESULTS – 36 HOLES
Par = 108
KELLY GRASSEL SHATTERS GLASS CEILING
AT 35TH ZIGFIELD TROY OPEN
June 26, 2016
Since 2011, Kelly Grassel of Chesterton, IN has had four top-4 finishes in the Zigfield Troy Open. After missing last year's 3-man playoff by one stroke, she vowed that one day she would win the male dominated championship. On her next chance she did it in style, overcoming adversity on her 17th hole, where she saved bogey with a chip-in, and then going birdie-birdie in a dramatic two hole sudden-death playoff, overcoming the strong efforts of Kevin Flack of Belvedere, IL.
Grassel and Flack were grouped together in the final round and both finished the 36 hole par 3 tournament at 1-under 107. At the first playoff hole of 117 yards, Grassel hit a mediocre tee shot that left her 45 feet short of the pin. Flack then hit an excellent shot to within 7 feet. Grassel made her bomb which was then answered confidently by Flack. At the 135 yard 2nd, Grassel hit a superb shot to 9 feet on the elevated green. Flack then pulled his tee shot into the rough left of the green leaving a difficult pitch up to the green that sloped away from him. He did well leaving himself about 16 feet for par. Having to make the putt, he stroked it firmly by the cup on the high side. Grassel then took her time and made a perfect roll into the center of the cup becoming the first woman, and the third member of her family, to win the traditional Zigfield Troy Straw Hat.
Currently a Florida Gator golfer, Kelly Grassel adds to her resume of two Indiana High School titles, the Big Ten Freshman of the Year award, and a 20th place finish in this year's NCAA Championship. Flack's play meanwhile continued his hot streak which includes winning the recent Pine Hills Invitational and Melvin Ballard Memorial in Rockford.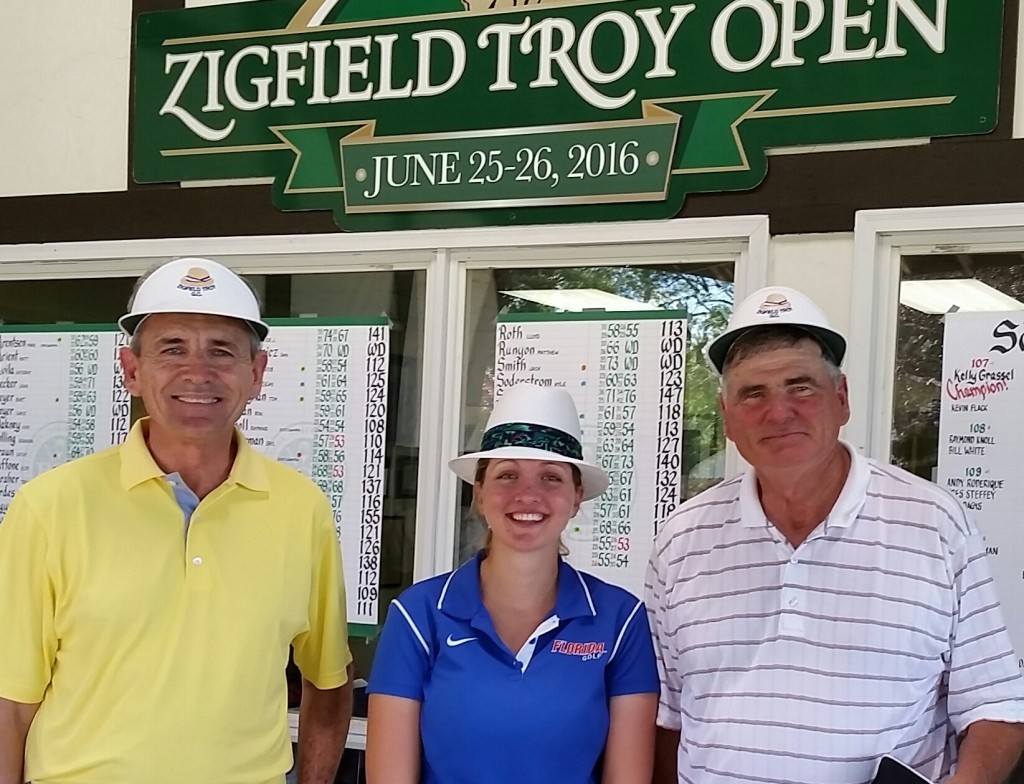 Tim Troy, Kelly Grassel – 2016 ZTO Champion, Dennis Troy
107 (-1)
1. Kelly Grassel – Chesterton, IN 54/53*
2. Kevin Flack – Belvidere, IL 55/52
*Kelly won on the 2nd playoff hole.
108 (E)
3. Raymond Knoll – Naperville 54/54
3. Bill White – Downers Grove 55/53
109 (+1)
5. Andy Roderique – Frankfort, IL 56/53
5. Tres Steffey – Joliet, IL 55/54
5. Paul Dagys – Bolingbrook, IL 53/56
110 (+2)
8. Eric Lederman – Downers Grove, IL 57/53
111 (+3)
9. Greg Roderique – Naperville, IL 53/58
112 (+4)
10. Tim Cordes – Waukonda, IL 56/56
10. Rob Hassels – Geneva, IL 58/54
10. Nick Quagliano – Bartlett, IL 56/56
10. Kirk Blakney – Joliet, IL 54/58
113 (+5)
14. Bill Falloon
14. Lloyd Roth
14. Will Troy
114 (+6)
17. David B. Lee
116 (+8)
18. David Newland
117 (+9)
19. Brandon Bolling
118 (+10)
20. Aldo Buffone
20. Jack Troy
20. Ryan Walaszek
120 (+12)
23. Matt Arient
23. Rick Grassel
23. Ron Horan
121 (+13)
26. Mark Arentsen
26. Ray Lee
26. Ryan Patera
122 (+14)
29. Burt Beyer
123 (+15)
30. Grace Davis
20. Kyle Soderstrom
124 (+16)
32. Tom Heneghan
32. Michael Walaszek
125 (+17)
34. Sean Hassels
126 (+18)
35. Web Peboontom
127 (+19)
36. Bob Vavra
130 (+22)
37. John Becker
132 (+24)
38. Matthew Walaszek
134 (+26)
39. Kathy Braun
39. John Webber
137 (+29)
41. Dan Litchfield
138 (+30)
42. Joe Przepiorka
140 (+32)
43. David Walaszek
141 (+33)
44. Peter J. Hamot
147 (+39)
45. Jason Stoterau
155 (+47)
46. Kristin Olson
WD
Anthony Avila
Chris Beyer
Trent Caraher
Peter C. Hamot
Dan Hankiewicz
Matthew Runyon
Jack Smith
Women's Division
1. Grace Davis – Valparaiso, IN (67/56 – 123)
2. Kathy Braun – St. Charles, IL (64/70 – 134)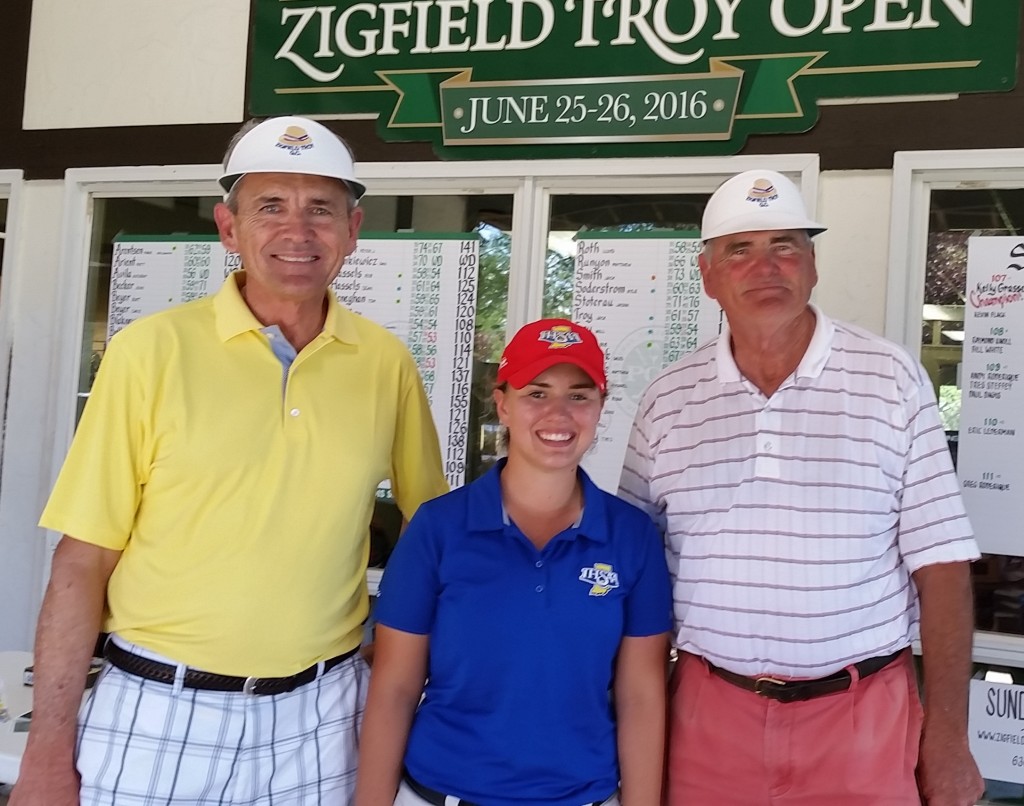 Tim Troy, Grace Davis – 2016 Women's Champ, Dennis Troy
Senior Mens Division (Ages 55-64)
1. Tim Cordes – Waukonda, IL (56/56 – 112)
2. 10. Rob Hassels – Geneva, IL (58/54 – 112)
3. Rick Grassel – Chesterton, IN (59/61 – 120)
4. Mark Arentsen – Woodridge, IL  (62/59 – 121)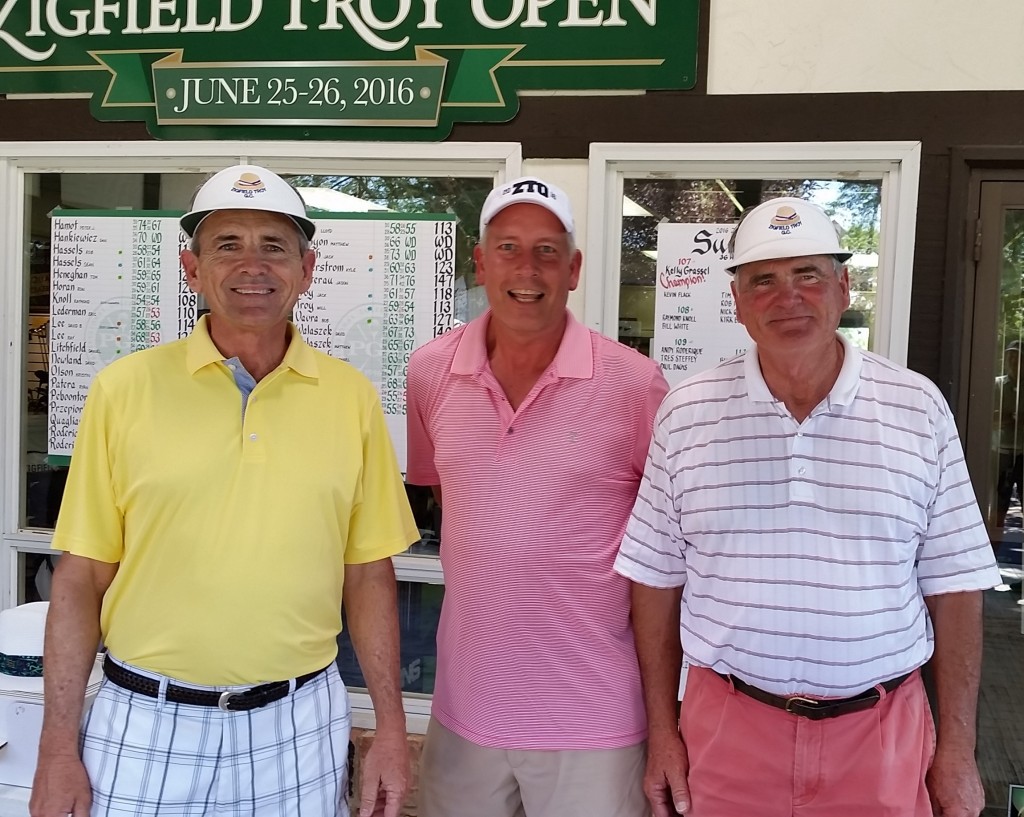 Tim Troy, Tim Cordes – 2016 Senior Men's Champ, Dennis Troy
Super Senior Mens Division (Ages 65 and up)
1. David B. Lee – Waukegan, IL (58/56 – 114)
2. Aldo Buffone – Crown Point, IN (63/55 – 118)
3. Ray Lee – Chicago, IL (68/53 – 121)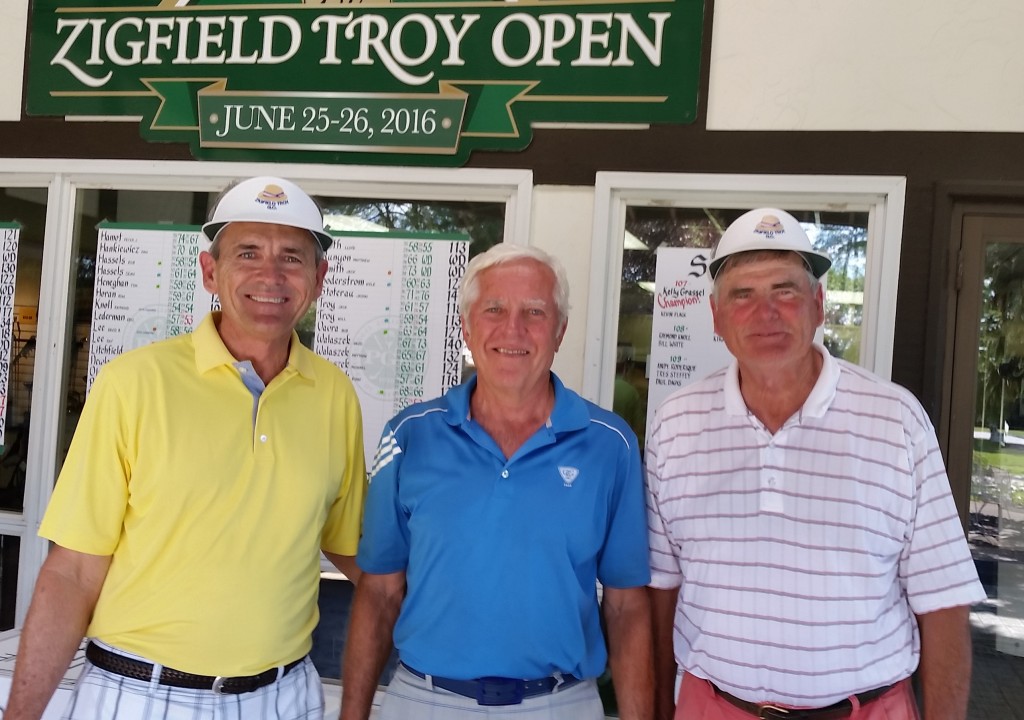 Tim Troy, David B. Lee – 2016 Super Senior Men's Champ, Dennis Troy
High School Division
1. Will Troy – Naperville, IL (59/54 -113)
2. Jack Troy – Naperville, IL (61/57 – 118)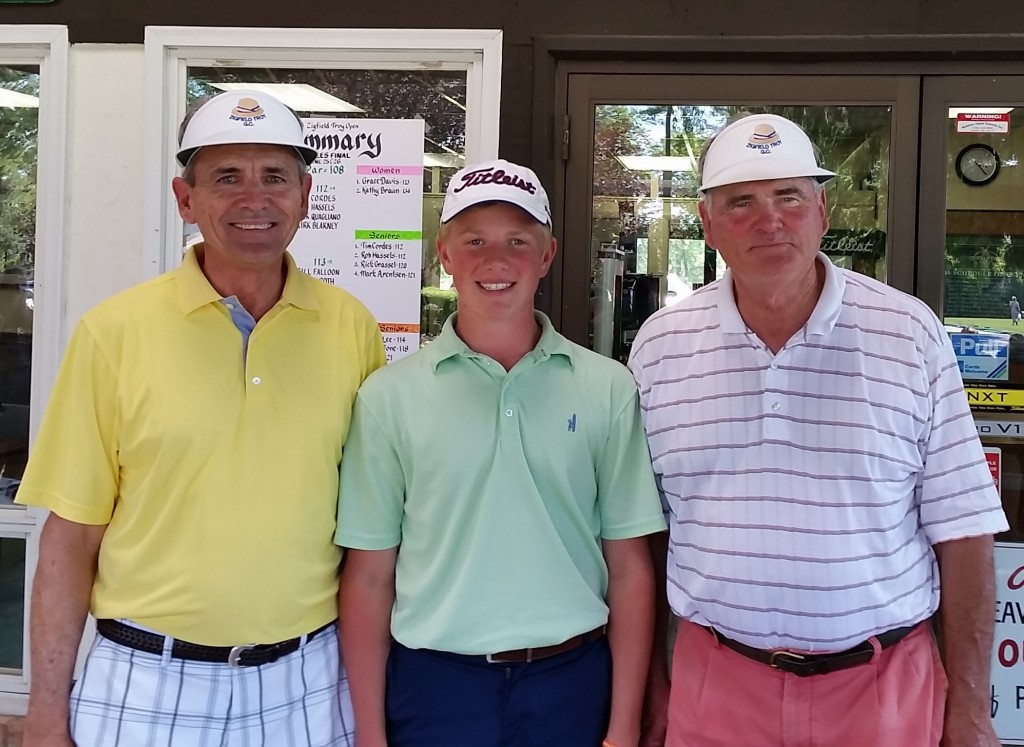 Tim Troy, Will Troy – 2016 High School Champ, Dennis Troy