We want to remind you that the range is open year-round so you can keep your game sharp for next spring.
Partitions along the sides of the building block the wind so you can practice in comfort.  And we have six mats under heaters for additional comfort.  Our Winter hours are 9AM until 4PM every day of the week.  We will be closed Thanksgiving, Christmas and New Year's Day.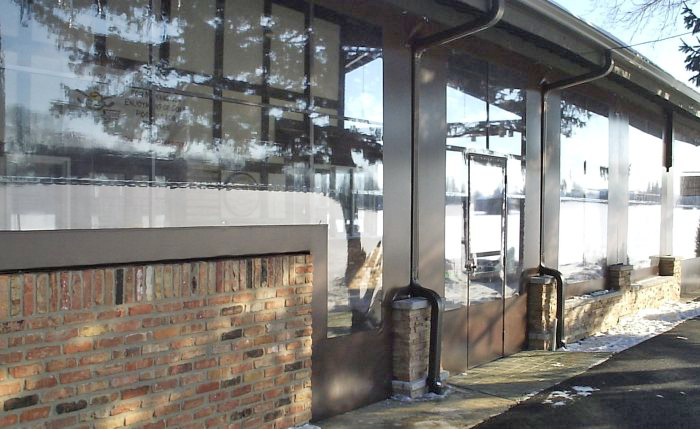 West entrance, with clear, air-tight sections to block the winter winds.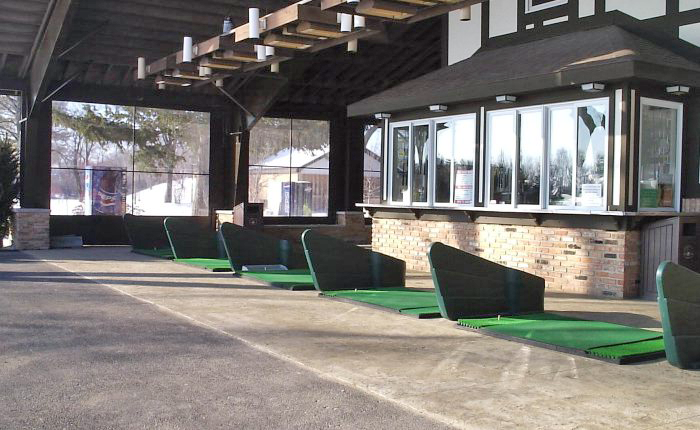 Six hitting stations under the heaters.  Practice outdoors without getting battered by the winter winds.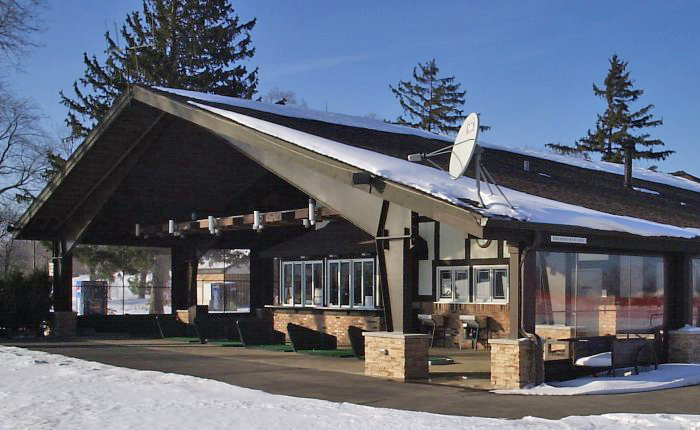 Front view showing the side protection on both sides of the building.