The Zigfield Troy Par-3 Course, Hole by Hole  |  Course Designers: Henry Schaul and Zigfield Troy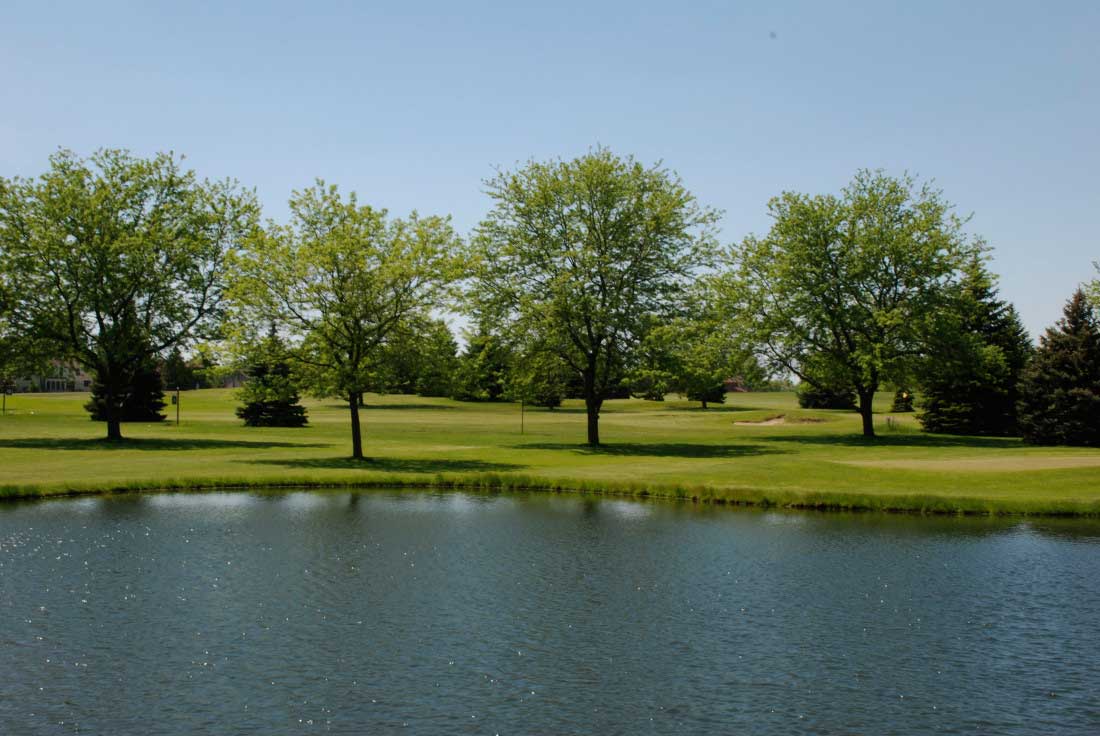 Hole #1, from behind and right of the green
Hole #1, 110 yards
Don't overclub; there's a pond long left and behind. The shot is downhill to a green that's wide in the front and narrow in the back. A good starting hole.
---
Hole #2, 101-132 yards
A difficult hole to get close to the pin. The green is guarded by a Scottish-style sod-face bunker, reminiscent of the famous Road Hole at St. Andrews. The front half of the green is severely sloped, and shots with too much backspin could check back off the green. Go long over the green, and you'll be confronted with a pitch shot that's tough to stop, too. Best miss is short right.
---
Hole #3, 126-161 yards
The longest hole on the course, guarded by a deep pot bunker. A large mound in the middle left of the green will funnel shots toward the back or right side.
---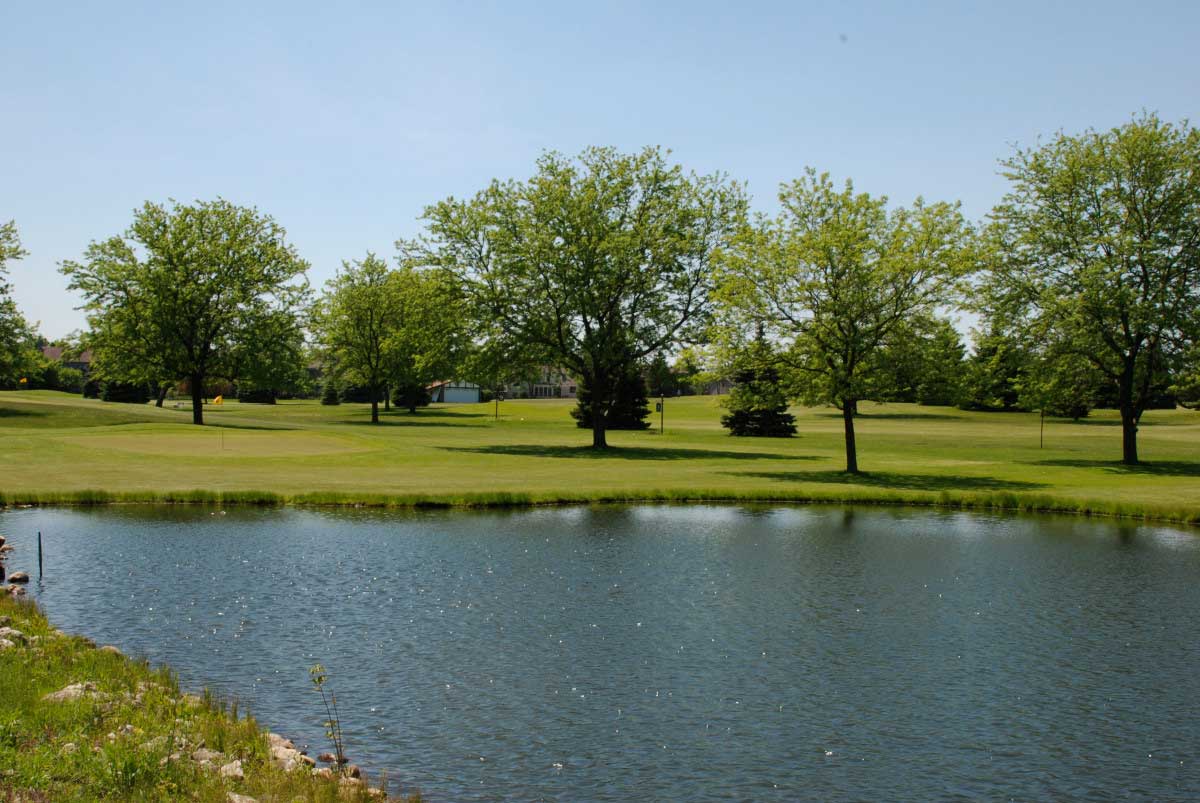 Hole #4 from the left side of the pond
Hole #4, 106-117 yards
The only required carry over water on the course, but there's plenty of room between the water and the green. This is the flattest green on the course, so knock it close for a chance at birdie.
---
Hole #5, 79-126 yards
Smallest green on the course, sloping back to front and left to right, so don't go long or left and leave yourself an awkward chip. A bunker protects the left front, but if you keep the ball below the hole this is another great birdie opportunity.
---
Hole #6, 105-111 yards
A little uphill with bunkers left and right and out of bounds behind, requiring a well-judged shot.
---
Hole #7, 103-109 yards
Maybe an extra club here on our most dramatic elevation change. Usually plays into a wind that isn't always detectable. A deep bunker protects the left flank, and another challenges you on the right. The fence left is OB. The receptive green slopes back to front.
---
Hole #8, 130-140 yards
The most difficult hole on the golf course. To hit the green, you must carry the deep grass bunker in front — the thick fescue grass is just too gnarly to bounce it through. The back three-quarters of the shallow green slopes away from the tee, so clean your club's grooves for maximum spin.
---
Hole #9, 72-83 yards
The finisher is short but deceptive. Squeeze your shot between the bunkers left and front and you'll be looking at a walk-off birdie to complete your round. Bury it in the front bunker and you will be happy with a bogey.
Click Here to book your tee time online or call (630) 985-9860 today!